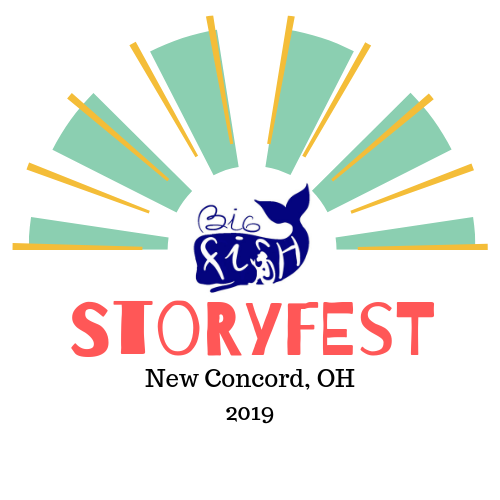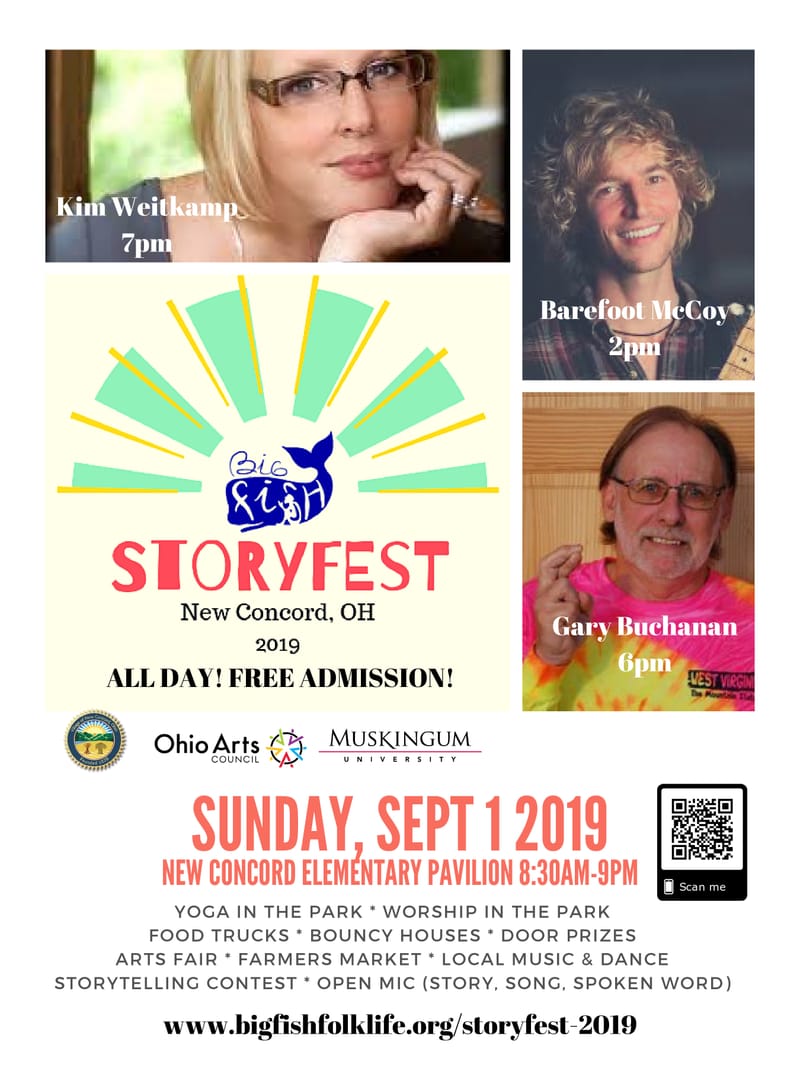 We now have added a special benefit performance of
Journey to Long Nose
on
Friday, August 30, at 7pm
!
Check us out on the July 23 1019 episode of Talk of the Town with Jeremy Scott!
Come join us for Story, Music, Food, Arts Fair,
Farmer's Market
, and so much more on September 1, 2019!
WE STILL HAVE OPEN SPACES FOR ARTISTS!
If you're an artist who wants to have a booth at the Arts Fair, please contact us with this
link
! We would love to have you!
All events are free to the public at the New Concord Elementary School Pavilion.
Look for for the Big Tent!
Keep checking-in to see updates to the schedule!

8:30am-9:30am
Yoga in the Park with Leah Shirer
10am-11am
Worship in the Park hosted by
Bloomfield Presbyterian Church
with guest
Kim Weitkamp
11:30am - 7:30pm
Food Trucks open (
Pucky's Pit Stop
,
Pitabilities
, and Ed-Dee's Dog Wagon)
Noon-2pm
Children's Entertainment, Games, Local Music, and so much more!
Local Singer Alaina Williams
Irish Fiddler Julia Sprague
Open Spikeball by Chapman's Coffee
Noon-Early Evening
Arts Fair and
Farmer's Market
2pm-3pm
Barefoot McCoy
3pm-6pm
Storytelling/Whoppers (w/
Gary Buchanan
) Contest, followed by Open Story, Song, & Spoken Word.
Registration begins at Noon at the Welcome Booth OR follow this link to contact us!
6pm-7pm
Storyteller
Gary Buchanan
7pm-8pm
National Storyteller
Kim Weitkamp
CHECK OUT THIS CLIP OF KIM'S STORY
"Penny Candy Love"
"If we are talking Rock 'n Roll, Tina Turner was a national treasure; country has Dolly Parton and in the world of storytelling we have Kim Weitkamp." Steve Perry from Highway 89- SiriusXM
8pm-9pm
Musician/Singer Eli Branham with surprise guests!
WE ARE STILL ACCEPTING SPONSORSHIPS!
If you would like to donate to the StoryFest, please follow this
link
and make a donation to the Big Fish Folklife Pass Through Fund, hosted by
Muskingum County Community Foundation
. Please indicate in the "Donation in honor of..." tab the memo "StoryFest."
Our Major Contributors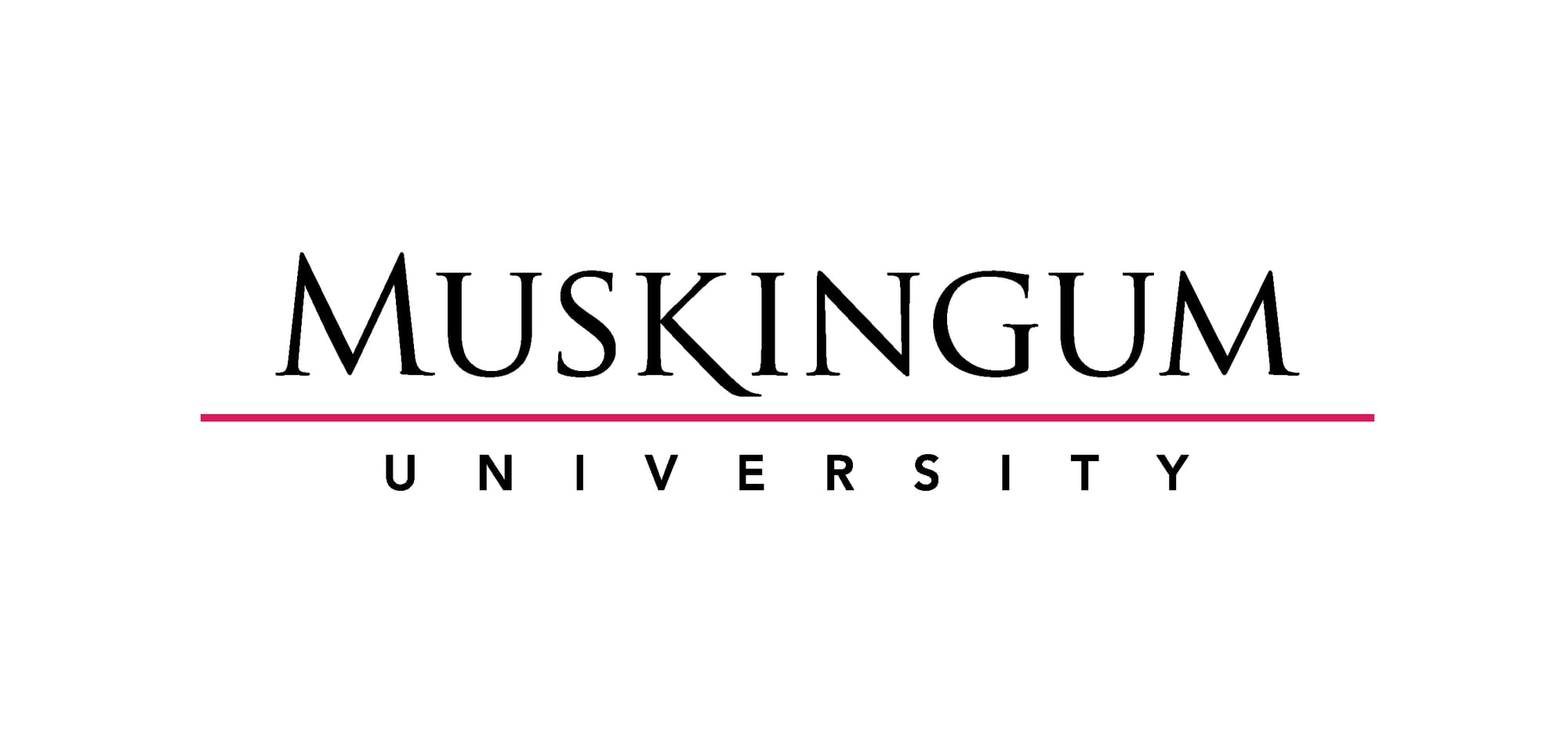 Our Sponsors, Supporters and Collaborators