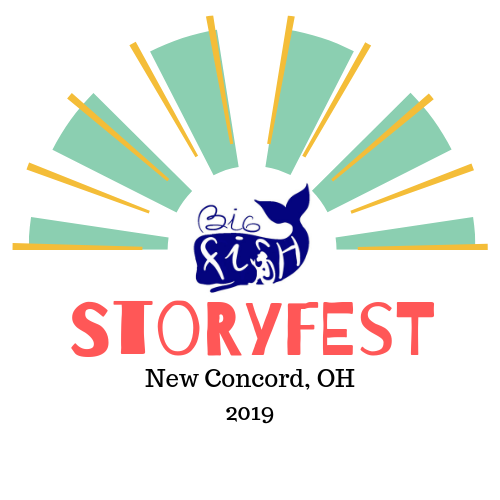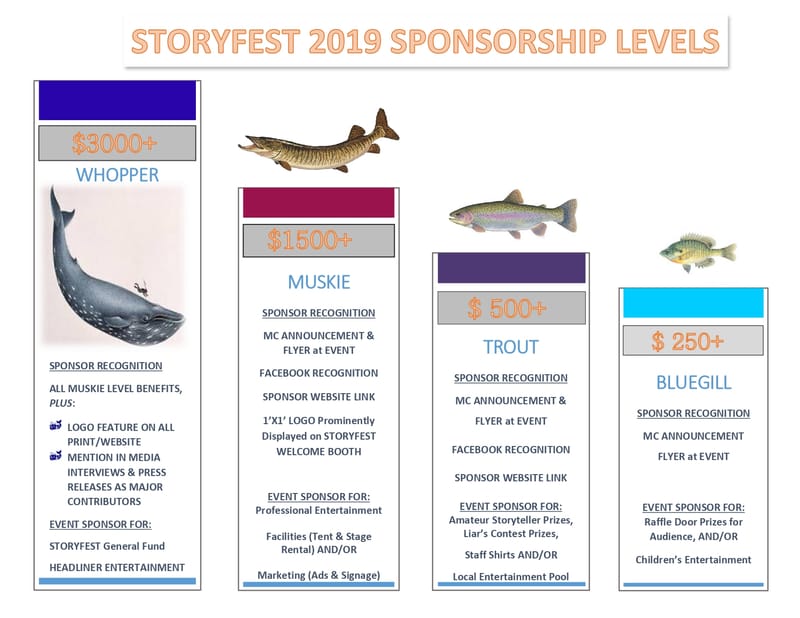 Come join us for Story, Music, Food, Arts Fair, Farmer's Market, and so much more on September 1, 2019!
All events are free to the public at the New Concord Elementary School Pavilion. Look for for the Big Tent!
Keep checking-in to see updates to the schedule!

10am-11am
Worship in the Park with guest
Kim Weitkamp
11:30am - 7:30pm
Food Trucks open (Puckey's Pit Stop, Pitabilities, and Ed-Dee's Dog Wagon)
Noon-2pm
Children's Entertainment, Games, Local Music, and so much more!
Afternoon-Early Evening
Arts Fair and Farmers' Market
2pm-3pm
Barefoot McCoy
3pm-6pm
Storytelling/Whoppers Contest, followed by Open Story, Song, & Spoken Word. Registration begins at Noon at the Welcome Booth
6pm-7pm
Storyteller
Gary Buchanan
7pm-8pm
National Storyteller
Kim Weitkamp
If you would like to donate to the StoryFest, please follow this
link
and make a donation to the Big Fish Folklife Pass Through Fund, hosted by
Muskingum County Community Foundation
. Please indicate in the "Donation in honor of..." tab the memo "StoryFest."
Our Major Contributors:
Village of New Concord
Muskingum University