True story. July 9-July 18, 2019 forty seven people witnessed a dream realized: the (world) premiere of my original one-woman family story-show Journey To Long Nose at the Capital Fringe Festival in Washington D.C. When I think of the experience and the two weeks leading up to it, I still have just one response. WHATTTT JUST HAPPENED?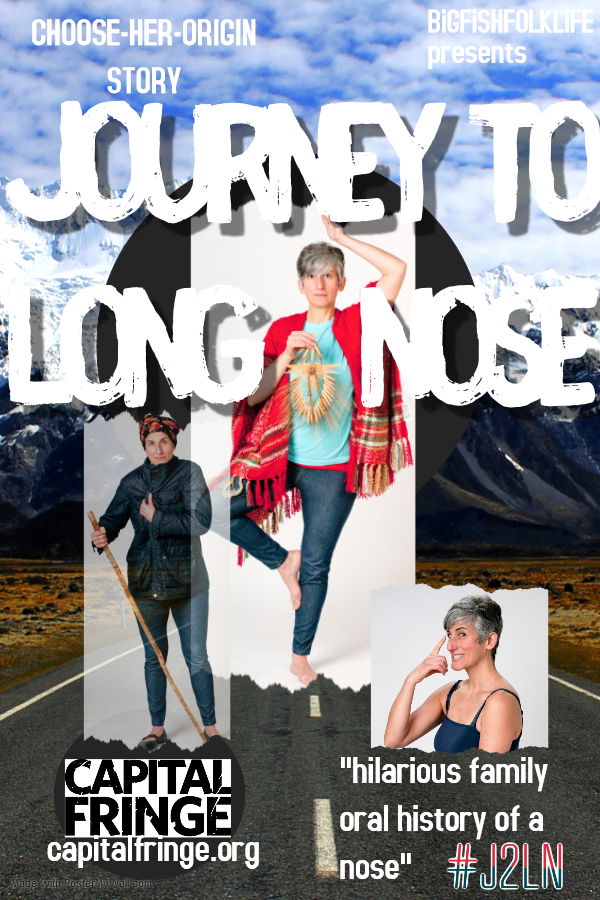 Okay. Some people might think an audience of forty seven people over five performances isn't anything to write home about, er blog about. But I beg to differ (future blog title...watch for it!!) Each of forty seven people joined me in a story about us. Forty seven people did not just look and listen, they saw and heard. And I'm still high from that exchange.
Awareness of each other is in short supply. Awareness of beauty in our differences, light in our darkness, humor in our weirdness, and the joy and love of life that surrounds us all, well. That my friends, is living on the Fringe.
Love it. Love you. And, the fringe artists who make me laugh, cry, and sing hold a special place in my heart. Case in point. Kafka's Metamorphosis, the Musical. So fun. So well done. Such a quirky surprising celebration of life in one of the (on the surface) saddest stories of a starving artist. Gregor Samsa, Franz Kafka's famous novella protag is a young writer starving for his father's approval, the world's attention, and (literally) his family's socioeconomic survival. So he changes, transforms into a cockroach, living out the shape and purpose of how he perceives they see him as a writer. And then, his family sees him. And, I mean, they really see him. Even more Meta for BiGFiSHFOLKLiFE, this fringe festival performance was tucked away in the basement of a church.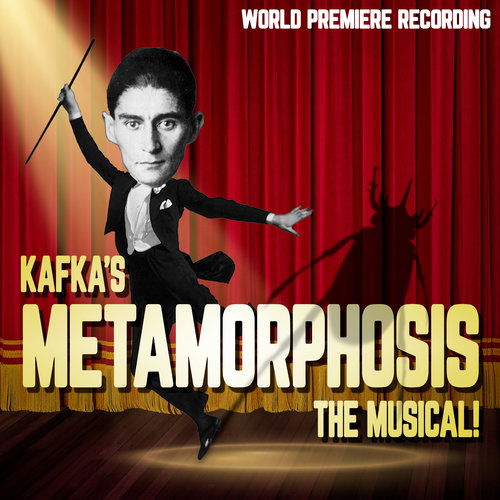 The twist is the theme, the fun, and the frame.
Life is wonderfully tragic-comic, a hilarious mysterious juxtaposition of growth and decay, and yes, of course; life is a musical. With klezmer and puppets.
Hey Kafka, The Musical. We see you. Artists face sacrifice to celebrate the message:
Life is short and beautiful

We are fearfully made and worthy of love

Don't be afraid to morph, even when it brings you heartache or disapproval

Laugh and sing through the risk; and, of course,

Enjoy truly seeing each other
Even one year ago the dream of performing in an international fringe festival may have seemed implausible, frivolous, or too big of a risk to attempt. But after the Capital Fringe premiere, here I am thinking, that was...fun. WHATTTT NEXT?
I am eager to try again. And this time, to risk more. Because time is short.
And as the great vaudeville actress Helen Keller said
"Life is either a daring adventure or nothing."
True story.